Celebrating 150 Years
In April 2023, we marked the 150th Anniversary of our school with a week of celebrations. These included a pilgrimage walk to the church of St Martha's on the Hill where Rev David Oakden, our parish priest, led a service of thanksgiving for pupils, parents and the wider Chilworth community. The Archdeacon of Surrey, Rev Paul Davies brought a wonderful message to the pupils about the wise and foolish builders from the book of Matthew in the Bible.
"It was an utter delight to be with you all. Thanks so much for inviting me" - Archdeacon Paul
In the afternoon, the whole community of Chilworth was invited to join us in the school hall where we had a pop-up museum full of historic photographs and artefacts. A selection of homemade cakes with tea was enjoyed by all. One of our former parents who is a professional violinist provided live music to entertain us. It was a fantastic event attended by many in our community from toddlers to centenarians!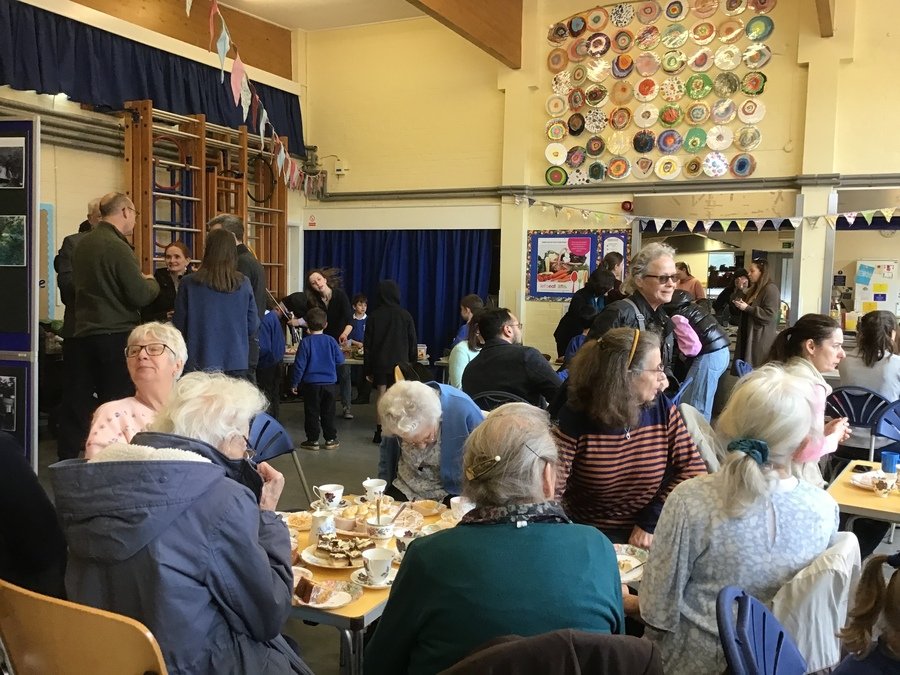 The celebrations culminated in a very special visit from the Bishop of Guildford. He led Collective Worship for the school and explained what a Bishop does, displaying the vestments he wears for special occasions.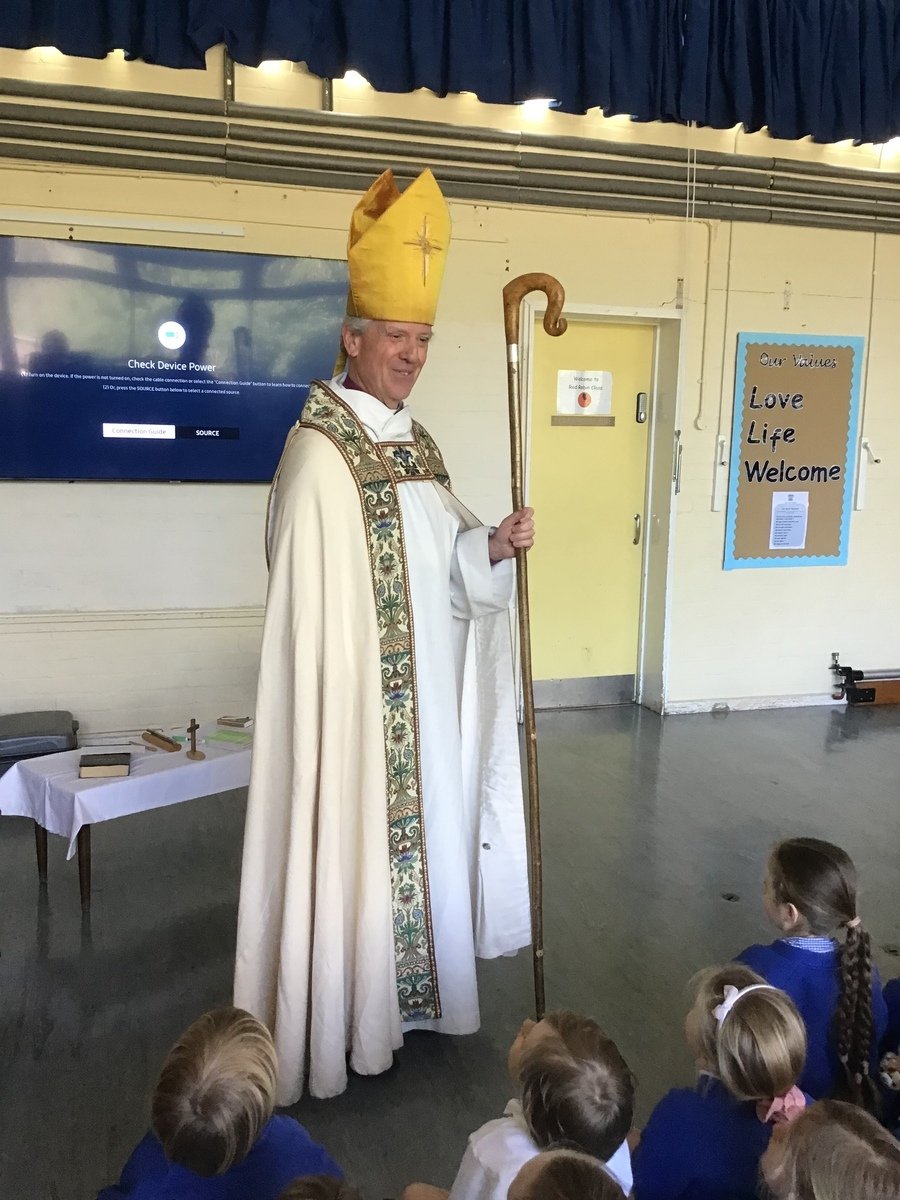 Head teacher Coralie Mankel was delighted to celebrate this landmark anniversary of her school with so many distinguished members of the community.